What's the Frequency, Keith?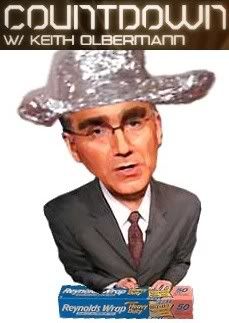 The folks at
The National Debate
have started another blog:
Olbermann Watch
.
(Via Patio Pundit.)
I was going to do a post about Olbermann pushing the Left's vote fraud conspiracy theories, but after I finished compositing the graphic, I realized I didn't need to say anything more.